20 November 2023, 13:07 | Updated: 20 November 2023, 13:47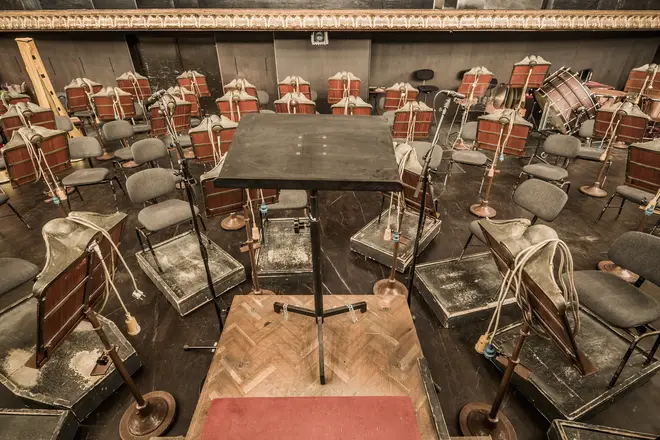 Less than a year before opening its first proper performance space, Oxford Brookes has decided to close the doors on its music programme in a move staff say will "tear a huge hole in the musical life of the university."
Aspiring music students will no longer be able to study at one of Oxford's universities, after the institution has decided to close the doors on its music programme with immediate effect.
In an open letter shared by Oxford Brookes University's music department via social media on Thursday 16 November 2023, it was announced that the September 2023 cohort of music students would be the last intake.
Those already studying music at the university will see their degrees through to completion, but no new students will be admitted, the statement says.
"[Oxford] Brookes has had a music department since 1979 … and in the last 44 years it has been host to a number of remarkable (or even legendary) lecturers, musicians and scholars," it reads.
"We would like to express our gratitude to each and every one of you for how you have enriched the music department and … the university and the Oxford community."
Read more: Superstar conductor Gustavo Dudamel calls for change in education: 'The first thing that's cut is the arts'
We are sad to share with you the news that Oxford Brookes University has decided to close its music department. Below a statement from the music team – we are all devastated. pic.twitter.com/r7TtGOzrsl

— Music at Brookes (@musicatbrookes) November 16, 2023
As with many other university music departments across the UK, Music at Brookes says it has seen its student numbers dwindle in recent years.
The music team say that the university's decision to stop offering joint honours degrees, where students can study two subjects simultaneously, further stifled the music departments' student numbers.
Despite this, they had "hoped to be cautiously optimistic about the future" as a new building was constructed across the road containing the university's first purpose-built performance space.
"One of the ironies of Brookes history will be that the university will finally offer a proper performance space, at the same time that it is closing the doors to music students," the letter notes.
Read more: Andrew Lloyd Webber slams education disparity: 'Only 12 percent of state schools have an orchestra'
It continued: "Ending the music programme will tear a huge hole in the musical life of the university, and, we fear, its heart as well.
"We are sure that you share our sadness, anger and exasperation at this move, and you are welcome to express your solidarity in any public forum you consider appropriate."
The letter also encouraged its readers to contact the university's Vice-Chancellor and Board of Governors to ask for extra time to redevelop music programmes to attract new students, saying that although the decision was unlikely to be reversed, letters "may have some impact".
Read more: Sir Keir Starmer: 'We have lost sight of the value of music and arts in schools'
Since the news was published on Thursday, students and alumni have launched a petition and an Instagram account to 'Save music at Oxford Brookes'.
The petition argues that the current plan to close the department would affect not only music students, but also those from other schools who join music societies and music groups.
"Its removal would mean stripping away opportunities for cultural enrichment, personal growth, and community bonding," says the petition, which as of midday on Monday 20 November, has had over 2,800 signatures.
Oxford Brookes University's maths department will also be closed, and academic staff for both departments will be gradually decreased until the final cohort has graduated.
In addition to the two department closures, the university is also considering reducing the number of salaried staff across several other programmes, including English, history, film, and anthropology.
A university spokesperson told the Oxford Mail they were experiencing "increasing financial challenges" due to factors including inflation, flat student fees for UK undergraduates for over a decade, and increases in staff pay and employer pension contributions.
"As a result, the university has taken the difficult decision to reduce staff posts in some specific academic areas, and to make other, pay-related staff cost savings across the university," the spokesperson said.
"We would like to emphasise that redundancy is, and will always be, our last resort. We remain committed to all of our current students, and will ensure that changes to staffing do not interfere with our students continuing and completing successfully their programme of study."