Toy sales fell last year as parents facing the soaring cost of living held back on low-cost impulse buys.
The number of toys and games bought fell by 6% compared with the previous year, according to analysts NPD.
Parents typically bought toys of £30 to £50, but resisted children's pester power at the tills, ruling out small and unplanned purchases.
Toys under £10 accounted for three quarters of the drop in sales, NPD said.
Melissa Symonds, its executive director, said the toy industry faced a similar scenario during the financial crisis of 2008, but rebounded within a couple of years.
She added that parents facing rising bills and prices had become very price savvy, seeking out "choice and value".
Soft toys and action figures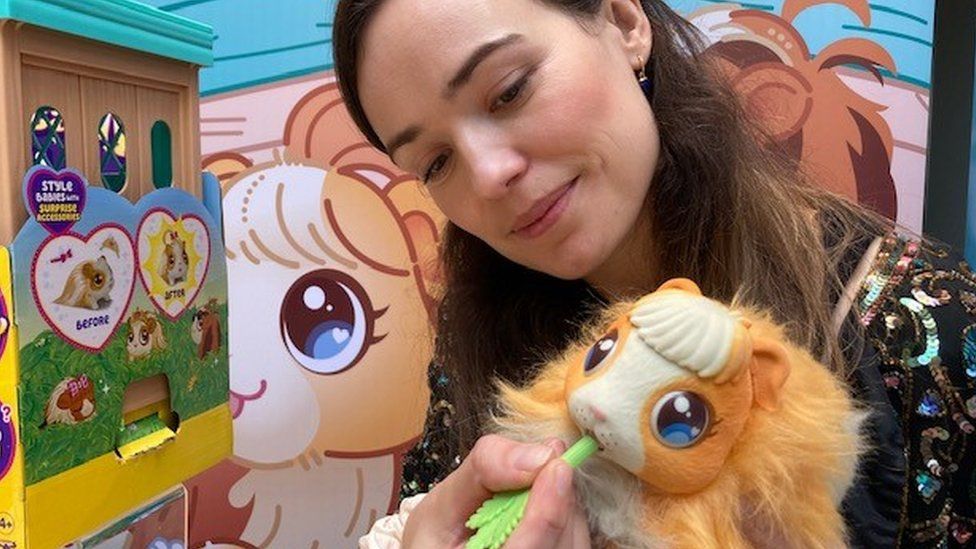 About a third of shoppers compared prices online and in-store before deciding what to buy in the run-up to Christmas. Such considered shopping habits were another factor in the drop in lower cost toy sales, she suggested.
In-store sales accounted for half of last year's total, up 6% on the previous year, owing in part to concern over delivery disruption and there being a full shopping week before Christmas Day which fell on a Sunday.
Among the most popular items were soft toys – such as Squishmallows – building sets, action figures and vehicles.
Parents also increasingly bought toys and games for themselves.
Ms Symonds said that these so-called kidults may have been spending their limited disposable income on puzzles rather than nights out.
More than one in four toys and games bought last year went to teenagers and adults, according to NPD research.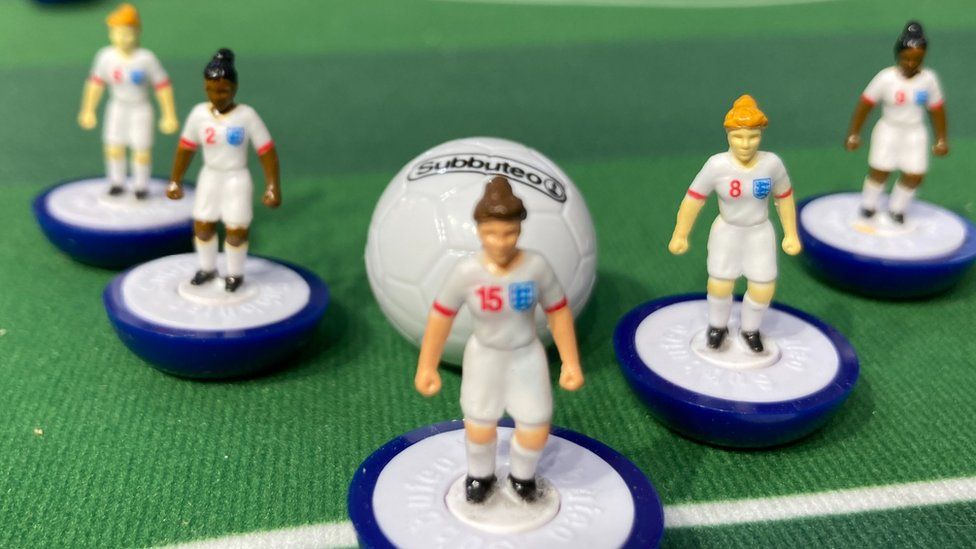 Despite consumers shopping around on price, the toy industry is comparatively resilient to economic downturns compared with other sectors.
Sales last year, by value, were down 3% compared with the previous year, NPD analysis suggests.
The average price of a toy is £10.54. With price so important to consumers, the toy industry has been lobbying the government over rules regarding the sale of cheap, potentially low-quality products on internet marketplaces.
The British Toy and Hobby Association, which is holding its annual Toy Fair at London's Olympia, said there was a risk of dangerous products being sold by third-party sellers on these sites.
Spokeswoman Kerri Atherton said that these portals did not have the same obligations as the rest of the industry, allowing third-party sellers to list cheaper products without having to invest in quality and safety controls.
She said the association had been pressing ministers on the matter for four years, but now a product safety review was imminent.