First lake dredge in a century at Blenheim Palace
Over nine months Land & Water dredged 300,000 cu m of silt from the Queen Pool at the World Heritage Site. It used several pieces of equipment specifically commissioned for the large restoration project, including three diggers on a floating platform and six hoppers bringing the silt to land.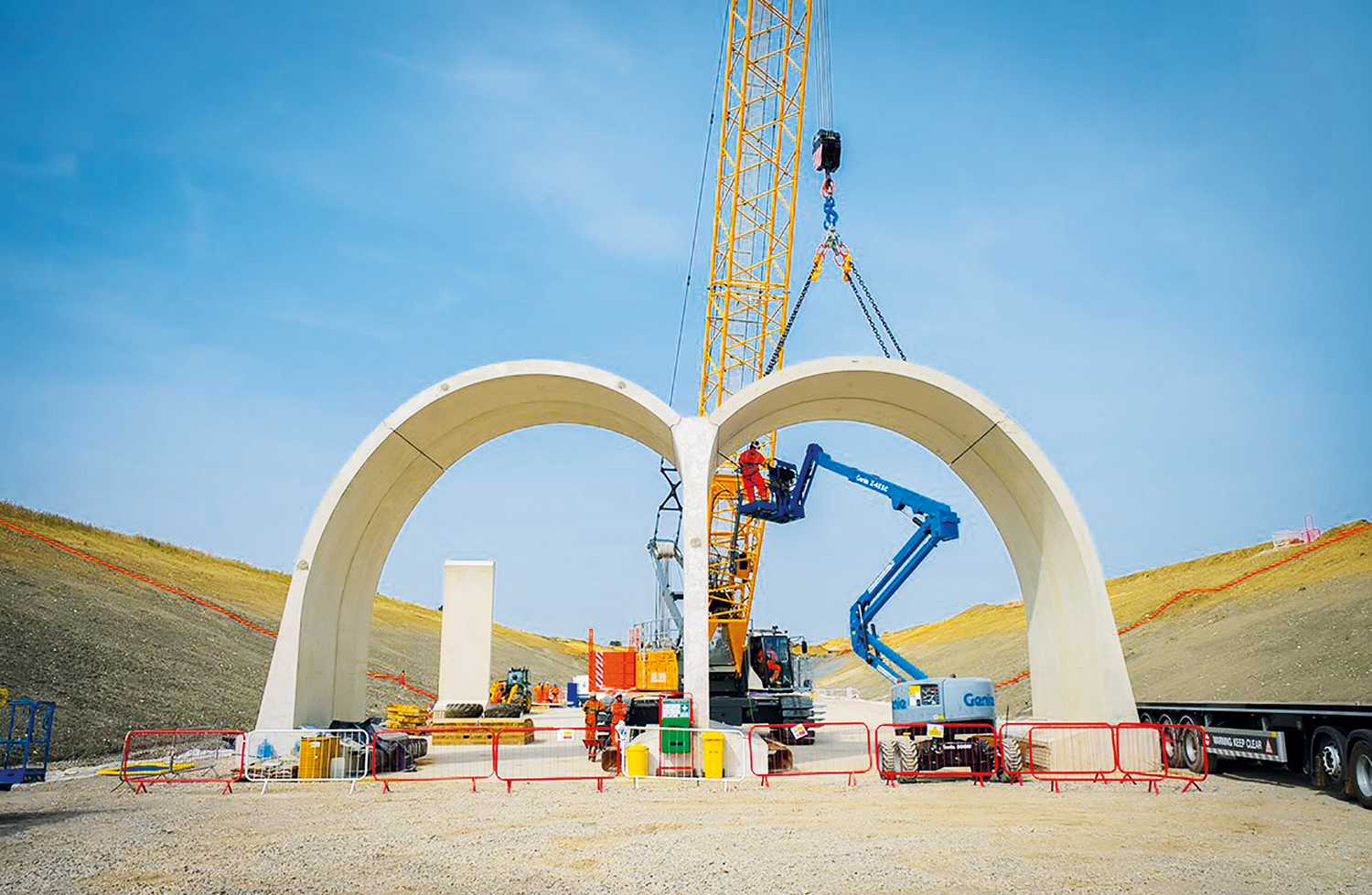 Greatworth's 'green tunnel'
HS2 is assembling what will be the project's longest tunnel, at Greatworth in Northamptonshire. Unlike a bored tunnel, the shallow 2.7km tunnel is being built using a 'cut and cover' process using more than 5,000 giant concrete segments assembled on site.
Once complete, contractors will cover it with earth, trees and shrubs to blend with the landscape.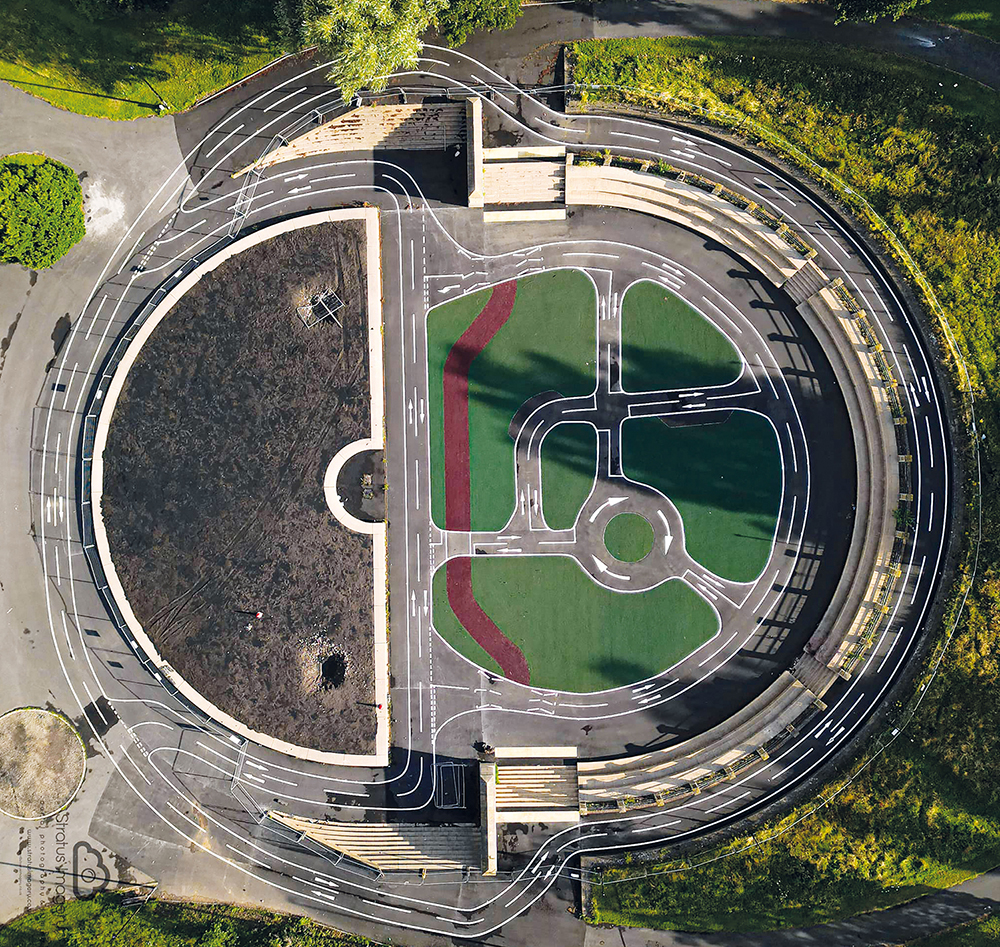 New cycle track made with lower-carbon asphalt
A section of Everton Park has become Liverpool's first purpose-built facility for children to learn cycling.
The project was the first large-scale application trial of Shell's Bitumen CarbonSink, a new bio-component binder which locks carbon into asphalt.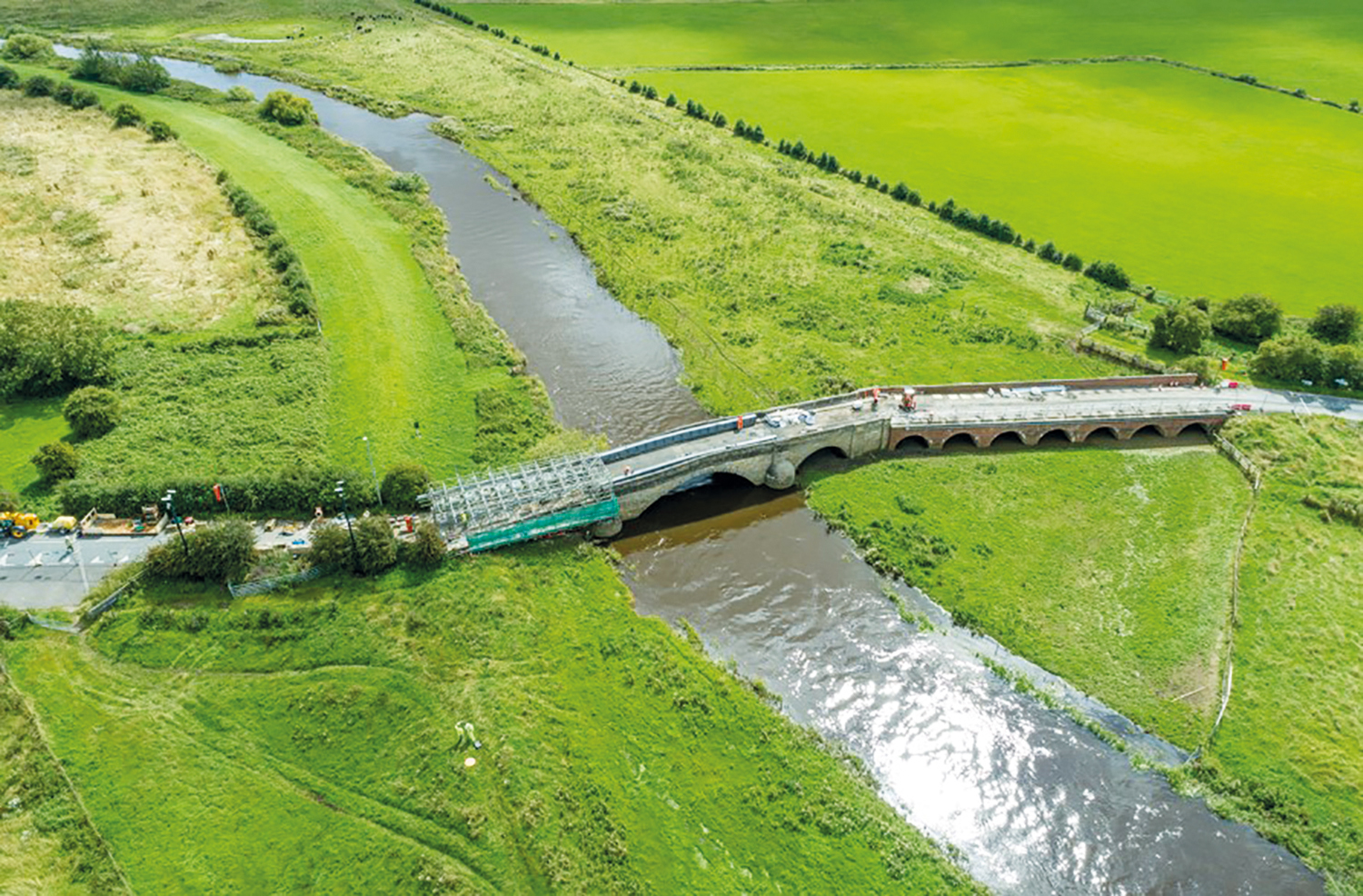 Repairing 18th century Bubwith Bridge
Esh Construction is leading major restoration works of a Grade II-listed bridge across the River Derwent, linking North and East Yorkshire.
A car hit the structure in September 2022, causing significant damage to the headwall and parapet.
Living seawalls installed in Plymouth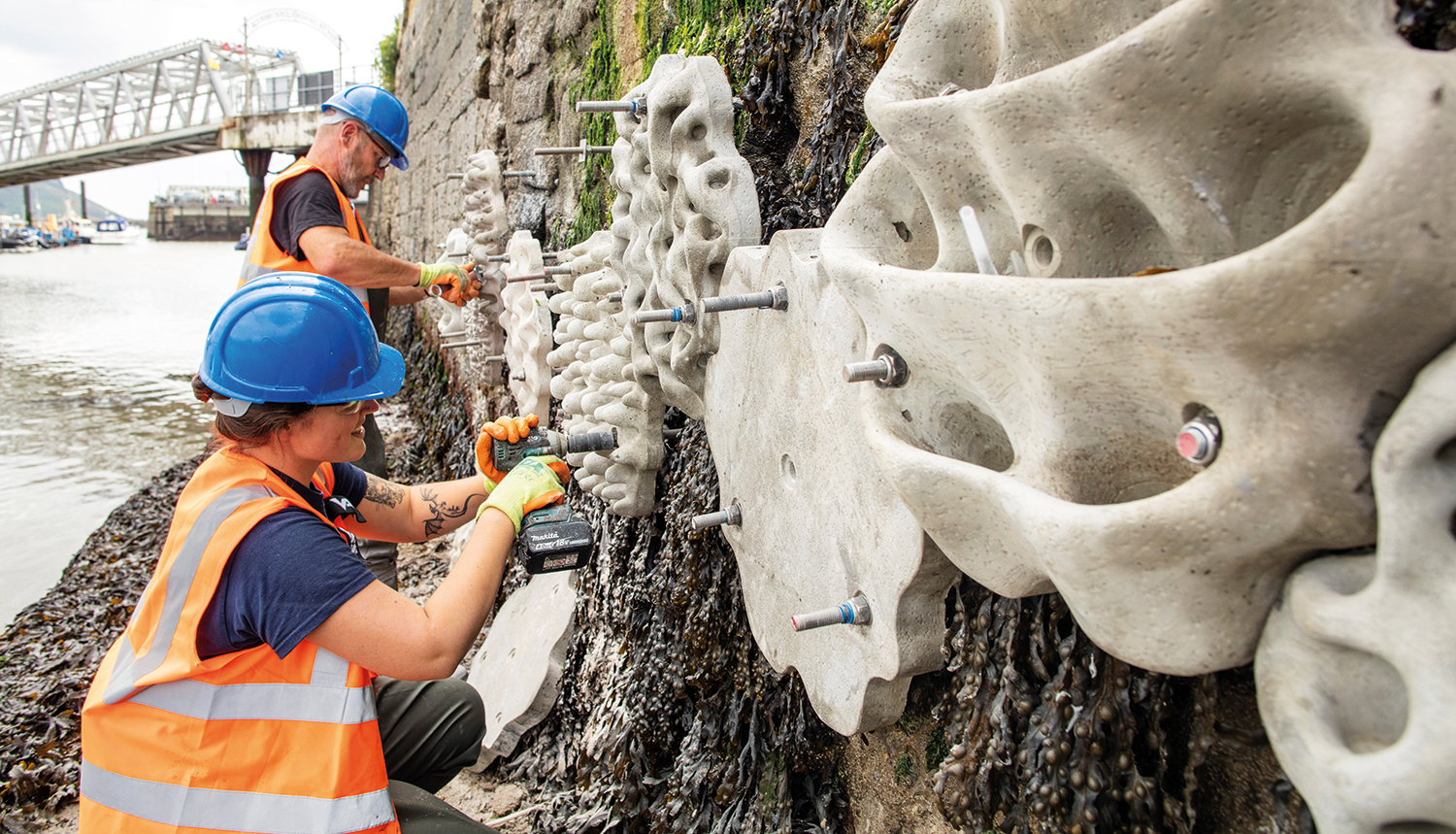 A series of specially designed concrete panels have been installed on the edge of the Plymouth Sound National Marine Park to make new habitats available to a variety of marine flora and fauna.
The installation is the largest of its kind in the UK to date.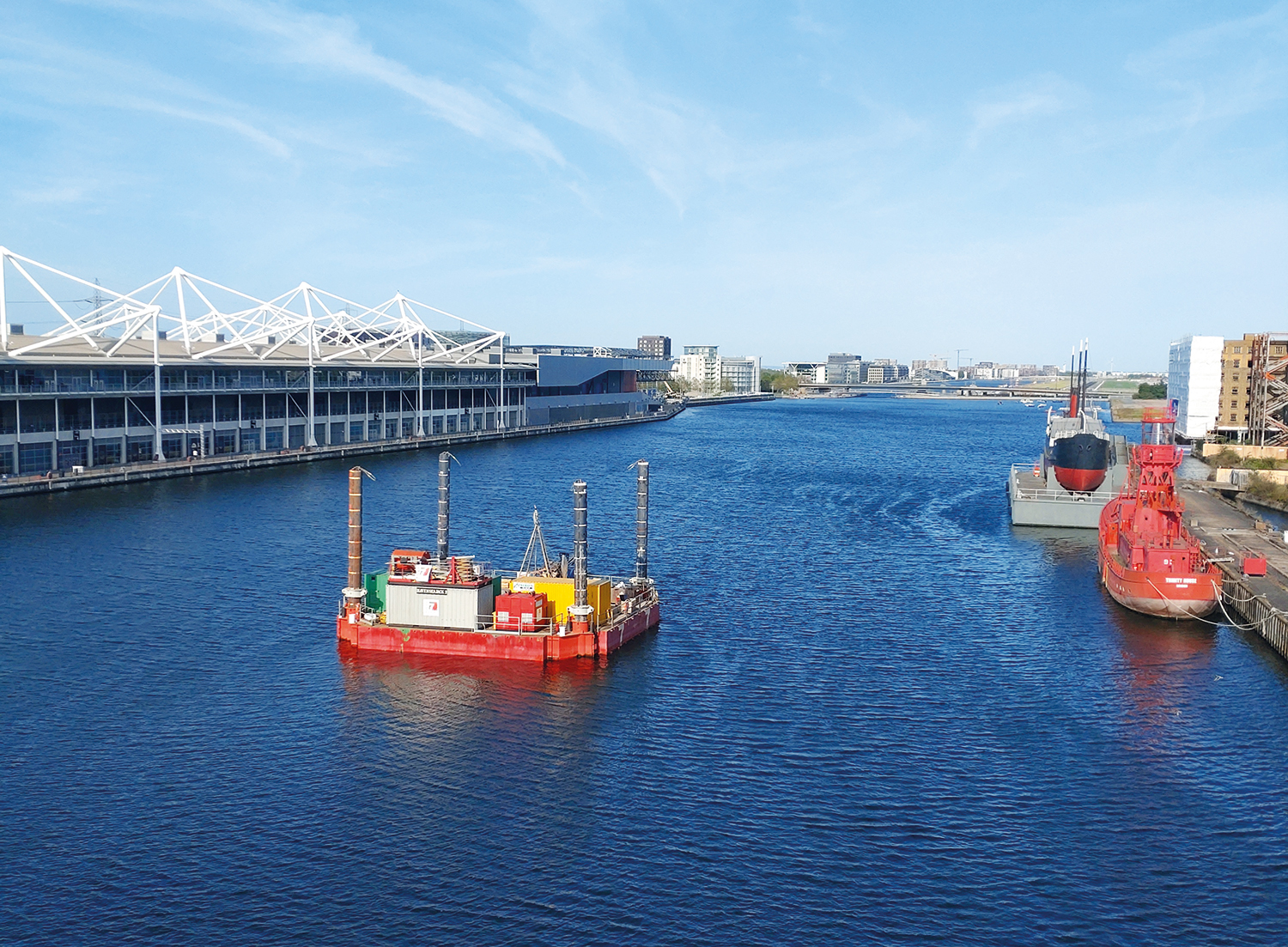 Investigation work at the Royal Victoria Dock
Geotechnical company Structural Soils carries out an investigation from a barge ahead of the construction of a 305m pedestrian and cycle bridge in London's Docklands.
The project involves the team drilling to a depth of 45m to carry out testing of materials.