As the Madison Symphony Orchestra prepares to open its 30th season under the baton of artistic director John DeMain, the maestro has announced that he will step down in two seasons' time.
The 2025-26 season marks the Madison orchestra's 100th anniversary. The symphony will conduct a search for a new leader, and DeMain intends to depart after that season ends.
DeMain is also the artistic director of Madison Opera, which opens its season with "Tosca" on Nov. 3. That relationship will likely evolve to involve more guest conductors as well. DeMain, who will be 80 in January, was noted that while he's looking forward to having more time, he is not retiring.
"The word 'retirement' implies that I'm quitting conducting," DeMain said. "I'm stepping down from the position of music director with the orchestra.
"With the search for a new music director, if they don't find someone on time or they find someone who couldn't start in '26-'27 because they're at another job … I would stay on, ad hoc.
"We have no idea what this journey is ahead of us."
The Madison Symphony Orchestra is one of nine resident organizations at Overture Center for the Arts, 201 State St. The primary season runs October to May and includes eight concerts, three performances each, in the 2,200-seat Overture Hall. These always include the MSO Christmas concert (popular among single ticket buyers) and a concert series featuring the Madison Symphony Chorus.  
In more recent years, the MSO has expanded its repertoire to include Beyond the Score, an educational program involving local professional actors, and more works by women composers and composers of color. The ensemble plays on the "Harry Potter" film concerts, and this year has added "Pixar in Concert" on Feb. 24, 2024.
Robert A. Reed joined the MSO as executive director in 2022, taking over for Rick Mackie. Reed said the orchestra will assemble a committee of board members, musicians and staff to choose DeMain's successor. He's been through this process before, and said "it's like getting married."
"It's always a stressful time," Reed said. "You want to find the right person, but there's no guarantee. … For John to be here 30 years — 32 when he leaves — that's extremely rare."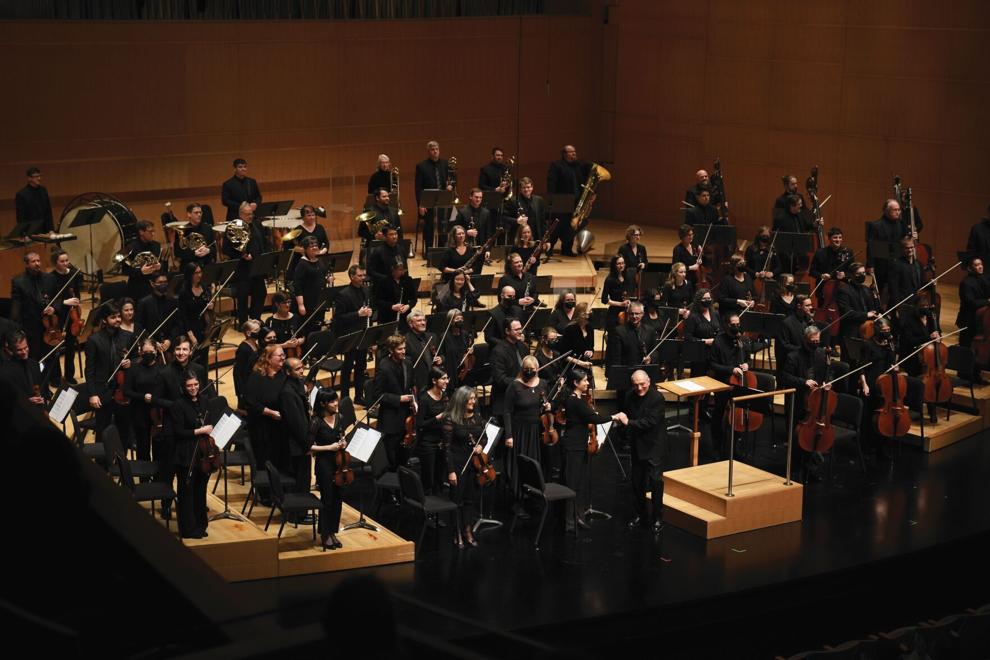 Growing an orchestra
DeMain is the fourth conductor in the orchestra's history. He came to Madison with national conducting credits, including the world premiere of Leonard Bernstein's "A Quiet Place" and an iconic production of "Porgy and Bess" while in Houston. DeMain took over from Roland Johnson in 1997.
"When I got here, they were performing Saturday nights at the Oscar Mayer," DeMain said. "When he passed the baton, he said 'make it better.'"
Johnson had taken the orchestra from an amateur community group to a paid orchestra, in part by recruiting department heads from the University of Wisconsin-Madison music department as section chairs. Their students filled out the ranks of the ensemble, which did not have a full string department.
"They told me if I could find the players, I could have a full size orchestra," DeMain said.
DeMain incorporated blind auditions, a standard practice for professional orchestras, which now draw players from around the country. The MSO added Sunday matinees two concerts at a time over several years, then a Friday night performance when the ensemble moved to Overture Hall in 2004.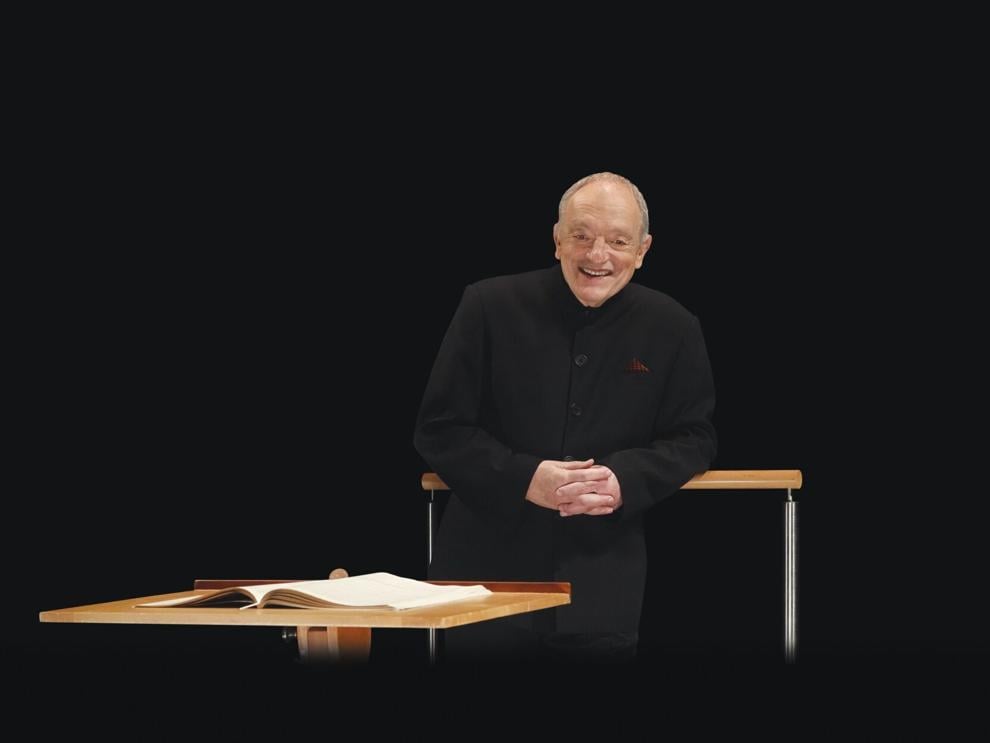 Preparing to celebrate
DeMain will have quite a lot to do before he leaves the Overture Hall stage. This season marks his own 30th celebration. 2024 brings anniversaries for the MSO's Overture Concert Organ (the "mighty Kleis") and Overture Center itself (20 years). The symphony celebrates 100 years in 2025-26, likely with a commissioned piece, perhaps a recording.
J. Michael Allsen, who's been writing program notes for the symphony since 1984, is working on a book. And DeMain himself is working on a biography with arts writer Gayle Worland. Local music critic Greg Hettmansberger began the text prior to his passing in 2020, and the book is set to be published by UW Press.
DeMain will not be part of the search for a new artistic director, but noted that he will leave slots open for guest conductors in 2024-25 and 2025-26. Reed said it's unlikely that the committee will narrow to three or five finalists; he hopes the process will be more open and exploratory than that. Still, audiences may expect to see potential candidates conduct at concerts. Reed welcomes feedback at any time.
"If a conductor makes it beyond 10 years, that's doing quite well," Reed said. "To have someone be in (DeMain's) position so long and still be as loved as he is, it's a testament to him."
DeMain hopes to spend some time teaching and traveling while he is still able to.
"Hopefully I'm leaving an orchestra that's playing better than ever," he said. "I will be leaving an orchestra in phenomenal fiscal shape … the support has been breathtaking. Madison's a wonderful town for the arts.
"And I hope there will be memories of wonderful concerts, where people were shouting and yelling and standing and cheering. It's about making the music."
The Madison Symphony starts its 2023-24 season this weekend in Overture Hall with "American Rhapsody," featuring pianist Terrence Wilson and works by Copland, Gershwin and John Adams.
This story has been updated.